Farm Fresh Fancy Small Pecan Pieces (Keto, Whole30 & Paleo Friendly)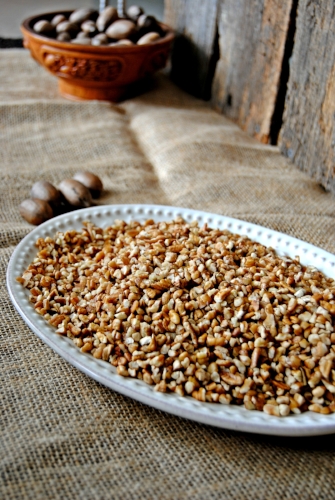 Farm Fresh Fancy Small Pecan Pieces (Keto, Whole30 & Paleo Friendly)
Our fancy farm fresh small pecan pieces are perfect for granola, yogurt, ice cream, cheeseballs and cookies. Being uniform in size makes using them in recipes so easy and enjoyable.
As with all of our raw pecans, our small pecan pieces are from locally-grown pecans.
Our farm fresh small pecan pieces are all naturally grain-free, gluten-free, kosher, low-carb, and chocked full of antioxidants so you can feel great about enjoying them every day!
These small pecan pieces are packaged with love in 1-pound bags, 5-pound boxes and 30-pound cases.
Please note that fresh raw pecans are naturally perishable and that we recommend that they be frozen for extended freshness.